(Priya Adhyaru Majithia)   After many years of debate over the health hazards posed by mobile phones, a recent report finally establishes it.
The exhaustive report has been submitted recently to the Department of Telecom by Prof Girish Kumar of IIT-Bombay's department of electrical engineering.
Kumar, who has done extensive research on cell phone radiation and its effects warns against excessive use of cell phones as they put users, to increased risk of cancer, brain tumour and many other health hazards. More so in case of children.
The major health hazards of radiation from cell phones and cell towers are as given below:
_A 400% increase in the risk of brain cancer among for teenagers using cell phones. Children are more vulnerable to cell phone radiation. The younger the child, the deeper is the penetration of electromagnetic radiation as children's skulls are thinner.
_Excessive use of mobile phones can also cause cancer in anyone. Use of cell phones for more than 30 minutes per day for 10 years increases the risk of brain cancer and acoustic neuroma.
_Cell phone radiation causes irreversible damage to male fertility. Studies have found 30% lower sperm count in intensive users of mobile phones.
_Cell phone frequencies can cause damage to the DNA of the body's cells. Radiation causes 'free radical formation' inside the body's cells; the free radicals are known to be carcinogenic.
_Cell phone frequencies interfere with the functioning of other life-saving gadgets, including implanted pace-makers, and may, therefore, cause sudden death.
_Mobile phone exposure can activate the stress response in human and animal cells which causes production of stress proteins. This is proof enough that the body recognises radiations from cell phones as potentially harmful.
_Electromagnetic fields caused by cell phone and cell tower radiation degrade the immune system and stimulate allergic\inflammatory responses, including rashes, sores, biting sensations and lesions.
_People using cell phones for more than 30 minutes a day for more than four years are at a higher risk of hearing loss. Cell phone radiation can cause tinnitus and damage the auditory hair cells present in the inner ear. Once damaged, these cells can never regenerate.
_Frequent use of mobile phones can also damage the visual system in many ways. Cell phone frequencies (900, 1800 MHz and 2450 MHz) damage epithelial cells and increase the temperature within the eye.
_Cell phone emissions weaken bones and can cause reduction in melatonin (a type of antioxidant which is immune system enhancer) levels.
_An increased risk of salivary gland cancer is linked to the use of mobile phones.
_Exposure to electromagnetic fields can cause sleep disorders and neurodegenerative diseases like Alzheimer's and Parkinson's disease.
_Due to consistent electromagnetic background noise, bees and birds become disoriented and cannot return to their hives and nests. It has adverse effects on animals, plants and the environment.
http://www.dnaindia.com/india/report_its-official-now-radiation-from-your-cell-phone-may-be-killing-you_1489258
(Ryan Radia)   The smartphone is arguably one of the most empowering and revolutionary technologies of the modern era. By putting the processing power of a personal computer and the speed of a broadband connection into a device that fits in a pocket, smartphones have revolutionized how we communicate, travel, learn, game, shop, and more.
Yet smartphones have an oft-overlooked downside: when they end up in the wrong hands, they offer overreaching agents of the state, thieves, hackers, and other wrongdoers an unparalleled avenue for uncovering and abusing the volumes of sensitive personal information we increasingly store on our mobile phones.
Over on Ars Technica, I have a long feature story that examines the constitutional and technical issues surrounding police searches of mobile phones:
Last week, California's Supreme Court reached a controversial 5-2 decision in People v. Diaz (PDF), holding that police officers may lawfully search mobile phones found on arrested individuals' persons without first obtaining a search warrant. The court reasoned that mobile phones, like cigarette packs and wallets, fall under the search incident to arrest exception to the Fourth Amendment to the Constitution.

California's opinion in Diaz is the latest of several recent court rulings upholding warrantless searches of mobile phones incident to arrest. While this precedent is troubling for civil liberties, it's not a death knell for mobile phone privacy. If you follow a few basic guidelines, you can protect your mobile device from unreasonable search and seizure, even in the event of arrest. In this article, we will discuss the rationale for allowing police to conduct warrantless searches of arrestees, your right to remain silent during police interrogation, and the state of mobile phone security.
You can read the full essay on Ars Technica here. And while you're at it, I highly recommend watching this informative YouTube video that explains why it's not a good idea to talk to police:
http://www.youtube.com/watch?v=6wXkI4t7nuc&feature=player_embedded
http://www.openmarket.org/2011/01/17/smartphone-searches-encryption-and-the-constitution/
(DAILY CALLER)   Transportation Secretary Ray LaHood said using a cell phone while driving is so dangerous that devices may soon be installed in cars to forcibly stop drivers — and potentially anyone else in the vehicle — from using them.
"There's a lot of technology out there now that can disable phones and we're looking at that," said LaHood on MSNBC. LaHood said the cellphone scramblers were one way, and also stressed the importance of "personal responsibility."
The hosts of Morning Joe pushed the secretary about the possibility of requiring scrambling technology installed in vehicles.
"I think it will be done," said LaHood. "I think the technology is there and I think you're going to see the technology become adaptable in automobiles to disable these cell phones. We need to do a lot more if were going to save lives."
LaHood's appearance coincided with the transportation department's launch of the "Faces of Distracted Driving," an online campaign aimed at scaring drivers safe. The awareness initiative features videos of  people who have been injured by distracted drivers.
LaHood has called distracted driving an "epidemic" and the National Highway Traffic Safety Administration says about 5,000 people a year, or about .001 percent of the U.S. population, die as a result of it. In 2009, however, the NHTSA found that highway fatalities were at the lowest levels since the 1950s. At the time, Lahood applauded the announcement but vowed he "would not rest" until the roads were even safer.
"Am I on a rampage," said LaHood, who has made distracted driving a top priority of his tenure, in February 2010. "Yes, I am, and why shouldn't I be?"
http://dailycaller.com/2010/11/16/secretary-of-transportation-lahood-were-looking-into-technology-to-disable-cell-phones-in-vehicles/
It's hard to believe that what we're looking at is real — but we assure you, the picture above is in fact the PlayStation Phone you've long been waiting for. As we reported back in August, the device you see is headed into the market soon, likely boasting Android 3.0 (aka Gingerbread), along with a custom Sony Marketplace which will allow you to purchase and download games designed for the new platform. The device snapped up top (and in our gallery below) is sporting a 1GHz Qualcomm MSM8655 (a chip similar to the one found in the G2, but 200MHz faster), 512MB of RAM, 1GB of ROM, and the screen is in the range of 3.7 to 4.1 inches. Looking almost identical to the mockup we hit you with this summer, the handset does indeed have a long touchpad in the center which is apparently multitouch, and you can see in the photos that it's still bearing those familiar PlayStation shoulder buttons. For Sony buffs, you'll be interested to know that there's no Memory Stick slot here, but there is support for microSD cards.
The particular model in these shots is still in prototyping mode. As such, the unit doesn't have a custom skin (not even SE's Timescape design seen on the Xperia devices), and is said to be rather buggy. We're digging into more facts as we speak, but it's likely that much of what we reported earlier is still accurate, and though the device could still be headed for a 2010 release, 2011 is looking much more realistic. Still, there's a lot of time between now and the holidays… so keep your fingers crossed!
http://www.engadget.com/2010/10/26/the-playstation-phone/
(BLOOMBERG)   U.S. Transportation Secretary Ray LaHood says he believes motorists are distracted by any use of mobile phones while driving, including hands-free calls, as his department begins research that may lead him to push for a ban.
LaHood, whose campaign against texting and making calls while driving has led to restrictions in 30 states, says his concerns extend to vehicle information and entertainment systems such as Ford Motor Co.'s Sync and General Motors Co.'s OnStar.
"I don't want people talking on phones, having them up to their ear or texting while they're driving," LaHood said in an interview this week. "We need a lot better research on other distractions," including Bluetooth-enabled hands-free calls and the in-car systems, he said.
Even without a ban, which would have to be implemented by individual states, LaHood's escalating campaign may limit the growth of vehicle features such as Sync, being added by automakers to attract younger buyers. His push also may reduce calls made from vehicles and the revenue of mobile-phone companies such as Verizon Wireless and AT&T Inc.
LaHood, 64, said even hands-free phone conversations are a "cognitive distraction." Calling for a ban on hands-free communications is a possible outcome of research under way at the Transportation Department's National Highway Traffic Safety Administration into all driver distractions, Olivia Alair, a department spokeswoman, said.
Too Ingrained?
LaHood plans to meet with the heads of all makers of cars sold in the U.S. to discuss their cooperation in limiting distracted driving, he said in the Oct. 5 interview. He said he's not yet recommending restrictions on hands-free phone calls and didn't say when he might make a decision.
The transportation secretary may have little chance of getting a ban by the states even if he decides one is justified, said Christopher King, a telecommunications analyst at Stifel Nicolaus & Co. in Baltimore.
"It's so ingrained at this point, I think banning that would be extremely difficult, bordering on folly," King said in an interview. "There would be no legitimate, public support for an outright ban."
The Transportation Department's powers to push further limits on distracted driving range from exhortations to setting standards backed by the federal government's financial clout. The government previously awarded highway aid to states based on whether they raised the legal drinking age to 21 or required seatbelt use.
What People Do
The Alliance of Automobile Manufacturers wants to make sure regulators don't prohibit a wireless link in cars, said Wade Newton, a spokesman for the Washington-based group, whose 12 members include Ford, GM and Toyota Motor Corp.
Newton cited technologies that can automatically alert emergency responders if a car crashes and systems being developed that would alert drivers to changing weather or accidents ahead on the road.
"Our feeling is it's a matter of balancing what we know people are going to do anyway with what technology can help them do safer in a vehicle," he said. "We know that people are going to have conversations and look at maps and listen to music in a vehicle."
The Transportation Department estimated about 5 percent of all drivers in 2009 were using mobile phones in their cars at any given time.
LaHood began campaigning last year to limit driver distractions that he says caused 5,474 deaths in 2009 and accounted for 16 percent of all road fatalities. The total was a 6 percent decline from 5,838 in 2008.
Wrong Focus
"In one year, we have made a difference," LaHood said of his effort to win state restrictions. "Our goal is to get all 50 states."
The Insurance Institute for Highway Safety, which has said LaHood is focusing too much attention on distracted driving instead of other safety pursuits, released a study last month concluding laws banning handheld texting don't reduce crashes. The study, using data from four states before and after they enacted anti-texting laws, found the overall number of crashes increased in three of the states.
The increase may stem from drivers taking their eyes off the road even more as they try to hide their phones from view while texting, Adrian Lund, president of the industry-sponsored group, said in an Oct. 5 interview.
Federal guidelines are planned next year to put into writing LaHood's views on how much, if any, mobile communication by the driver is appropriate when a vehicle is in motion, said Ronald Medford, NHTSA's deputy administrator.
Using Facebook
OnStar, with about 5.7 million subscribers, is testing an application that would let users make audio updates to their Facebook pages and have messages from the social-media site read to them while driving. The system already provides crash- notification services as well as directions and information such as vehicle diagnostics.
"I'm absolutely opposed to all of that," LaHood said, when asked about drivers using the Facebook and Twitter social networks. "That would be the biggest distraction of all. All of that is well beyond the idea that you're really trying to avoid distracted driving."
Rebecca White, an OnStar spokeswoman, declined to comment.
Ford has been selling Sync, based on Microsoft Corp.'s voice-activated technology, since the 2008 model year. The Dearborn, Michigan-based company added features such as touch- command controls and voice-activated climate control this year.
Ford said in January it plans to bring social networking, Web browsing and thumb controls similar to those on Apple Inc.'s iPod to 80 percent of its models by 2015.
Eyes on the Road
"Research clearly shows that voice-controlled connectivity technologies provide substantial safety benefits because they allow drivers to keep their hands on the wheel and eyes on the road — key factors in reducing driving distractions," said Wes Sherwood, a Ford spokesman.
"Car manufacturers always say 'safety is our No. 1 priority,' but yet you invest your money into developing these systems where you can update your Facebook status," said Jennifer Smith, president of FocusDriven, a group whose founders lost family members in distracted-driving-related car crashes and wants all cell-phone use by drivers banned.
Chrysler Group LLC, which encourages drivers to use hands- free devices if they need to talk and drive, is sponsoring a Car and Driver magazine cellular phone application called TXT U L8r that responds to text messages with an alert that the person is unavailable, said Esperansita Bejnarowicz, a social-media manager at Chrysler.
Wireless Revenue
The U.S. wireless industry generated $152 billion in revenue last year from 2.3 trillion minutes of use, according to CTIA — the Wireless Association, a Washington-based trade group that represents mobile-phone services.
"We support no texting and driving," Marquett Smith, a spokesman for Verizon Wireless, said in an e-mailed statement. "If a ban is put in place, we will encourage our customers to comply."
The campaign against distracted driving and the use of mobile phones in the car will continue in stages, LaHood said.
"The bottom line for me is to get where we're at with seat belts and with drunk driving," LaHood said. "When those programs were started, people were very skeptical that you could get people to buckle up."
To contact the reporters on this story: Angela Greiling Keane in Washington at agreilingkea@bloomberg.net; Jeff Green in Southfield, Michigan, at jgreen16@bloomberg.net.
To contact the editor responsible for this story: Larry Liebert at lliebert@bloomberg.net.
http://www.bloomberg.com/news/2010-10-08/lahood-weighs-urging-u-s-ban-on-all-driver-phone-use-in-cars.html
(TECHCRUNCH)   Facebook is building a mobile phone, says a source who has knowledge of the project. Or rather, they're building the software for the phone and working with a third party to actually build the hardware. Which is exactly what Apple and everyone else does, too.
It was a little less than a year ago that we broke the news that Google was working on a phone of its own – which was eventually revealed as the Nexus One. It was about that time, says out source, that Facebook first became concerned about the increasing power of the iPhone and Android platforms. And that awesome Facebook apps for those phones may not be enough to counter a long term competitive threat.
Specifically, Facebook wants to integrate deeply into the contacts list and other core functions of the phone. It can only do that if it controls the operating system.
Two high level Facebook employees – Joe Hewitt
and Matthew Papakipos
– are said to be secretly working on the project, which is unknown even to most Facebook staff.
Both have deep operating system experience.
Hewitt helped create the Firefox browser and was working on Parakey
before it was acquired by Facebook in 2007. Parakey, which never launched, was described as a "Web-based operating system." Hewitt also created all of Facebook's iPhone web apps and then native apps, but finally quit building for the iPhone in disgust late last year. But he knows operating systems and he knows mobile.
Papakipos also has a perfect background for this project. He was leading the Google Chrome OS project until June. He then quit and went to Facebook. Papakipos is considered a rockstar developer, and there are any number of jobs he'd be able to do at Facebook.
But that doesn't answer the question of why he'd leave the Chrome OS project before it was finished. It would have taken something really interesting to lure him away. Something like a Facebook Phone, for example.
So what might this phone look and feel like? We don't know yet. When will it be announced? Don't know. But I'd speculate that it would be a lower end phone, something very affordable, that lets people fully integrate into their Facebook world. You call your friend's name, not some ancient seven digit code, for example. I'd imagine Facebook wanting these things to get into as many hands as possible, so I'd expect a model at a less than $50 price. Pay your bill with Facebook Credits. Etc.
As for timing, the holiday season is always a good time to launch new products. But that may be too soon.
Or who knows, the whole project might get killed before it sees light. All we know for sure is that Hewitt and Papakipos are working on something very stealthy together. And we have a source that tells us that stealthy thing is a Facebook phone.
We're also not discounting possible partnerships around this. Spotify was said to be working on a phone with INQ last year based on a shared investor, Li Ka-Shing
. It turns out Li Ka-Shing is also a sizeable investor in Facebook. So an INQ/Facebook partnership on a phone certainly wouldn't be a surprise.
http://techcrunch.com/2010/09/19/facebook-is-secretly-building-a-phone/
(ACLU)   A few weeks ago, we wrote about United States v. Maynard, a decision from the U.S. Court of Appeals for the District of Columbia Circuit requiring the government to obtain a warrant when it uses a GPS tracking device to monitor someone's movements.
Last Friday, Judge James Orenstein in the Eastern District of New York recognized that Maynard's reasoning also applies when the government tries to retrace a person's whereabouts using historical cell phone location information stored by cell phone carriers. Judge Orenstein rejected each possible factual difference between GPS vehicle tracking and historical cell phone tracking, and concluded that cell phone tracking is just as intrusive to Americans' reasonable expectations of privacy in the details of their everyday lives as GPS tracking.
We believe that Judge Orenstein got it exactly right. In coming to the decision, the court's opinion noted:
a growing recognition, at least in some courts, that technology has progressed to the point where a person who wishes to partake in the social, cultural, and political affairs of our society has no realistic choice but to expose to others, if not to the public as a whole, a broad range of conduct and communications that would previously have been deemed unquestionably private.
Concluding that "[t]he Fourth Amendment cannot properly be read to impose on our populace the dilemma of either ceding to the state any meaningful claim to personal privacy or effectively withdrawing from a technologically maturing society," the court denied the government's application for almost two months' worth of historical cell phone location information that it had sought to access just by showing that it was "relevant and material to an ongoing criminal investigation" — a standard far short of a warrant required by the Fourth Amendment.
The same issue regarding the constitutionality of warrantless access to historical cell site location is currently pending in the 3rd Circuit, where the ACLU submitted a friend-of-the-court brief (PDF) with the ACLU Foundation of Pennsylvania, the Electronic Frontier Foundation, and the Center for Democracy and Technology. The 3rd Circuit will be the first appellate court to decide this question, and we hope that it, like Judge Orenstein, will understand the necessity for Fourth Amendment protections against invasive technology like cell phone tracking that has the potential to eviscerate our notions of privacy.
http://www.aclu.org/blog/technology-and-liberty/judge-no-difference-between-cell-phone-tracking-and-gps-vehicle-tracking
(LAW.COM)   Authorities say they have evidence that Luis Soto was near a bank that was robbed in Berlin, Conn. Was there an eyewitness? No.
Soto was reportedly betrayed by his cell phone. Federal authorities sought reams of records from phone companies. They said the data — which lists which cell towers handled certain calls — revealed that Soto was not only close to the bank, but he was close to other suspects in the robbery.
Should law enforcement agencies be able to obtain this sort of information without a warrant? That's a question that will soon be debated in a U.S. District Court in Connecticut.
Defense lawyers and advocacy groups like the American Civil Liberties Union and the Electronic Frontier Foundation say the way the government obtained the cell information constitutes an unreasonable search and seizure.
"It really is a search, a modern-day search," said David McGuire, an attorney with the Connecticut chapter of the ACLU. "It's not really any different in our perspective than … [police] going in and searching a location without a warrant."
But while Americans might reasonably expect that the government can't eavesdrop on conversations without a warrant, law enforcement officials say people have no reasonable expectation that their cell phone's whereabouts is a private matter.
169 NUMBERS
Luis Soto, of Suffield, and his younger brother Felix Soto, of Manchester, Conn., were charged in a 2008 bank heist at a Webster Bank in Berlin. Luis Soto was also charged in connection with a Windsor bank robbery earlier that month. The brothers reportedly netted about $90,000.
Federal investigators, while probing those and three other bank robberies in that time frame, obtained the cell site location information (CSLI) and phone records of 169 cell phone numbers from nine separate providers.
Among those whose cell phone information was collected was Luis Soto. Assistant Federal Defender Terence S. Ward claims the U.S. Attorney's Office in Connecticut will try to use that information to prove Soto was in the vicinity of the Berlin bank robbery and that he was in close proximity to other alleged participants in the robbery.
"When all is said and done, the government hopes to use the CSLI to persuade the jury that these recreated movements and communications demonstrate that Soto acted in concert with the others and committed the robbery," Ward said in court documents.
Ward has filed a motion to suppress his client's location information obtained through the cell phone records. He argues that the government should have had to go before a judge and show probable cause and obtain a warrant before it was permitted to track the whereabouts of the alleged defendants through their cell phone records.
"The scope of these orders is surprising to say the least, and the time to consider what is mass surveillance and how it interrelates with the Fourth Amendment has arrived," wrote Ward.
Assistant U.S. Attorney Michael J. Gustafson, however, argues that no probable cause was needed, that investigators needed to show only that the records they sought were "relevant and material to an ongoing criminal investigation."
Though many cell phones now have Global Positioning System technology, that was not in play here and so authorities can't pinpoint the exact location of the suspects who made calls. Instead, they relied on the location of cell towers, which can be anywhere from a half mile to 10 miles apart, depending on whether they're in urban or rural areas. Figuring out which tower handles a call offers a general location of the caller.
In his case, the phone company "business records showed simply the date and times of calls, the phone numbers involved in the calls, the duration of the calls, and the cell towers used to facilitate the calls," Gustafson wrote in a reply to Ward's motion to suppress the records. "Critically, these business records did not reveal the content of the conversations, the participants in the conversations, or the precise location of the phone during conversations."
Still, McGuire, the ACLU attorney, said the organization was troubled that the government could obtain the records without a finding of probable cause. He said the relevant to an ongoing investigation standard is too weak. "Anything can be relevant" to an investigation, said McGuire. "Relevancy is a broad concept."
Just before this case, McGuire said the ACLU had already sent a letter to Connecticut Chief U.S. District Court Judge Alvin Thompson to express how "troubled" it was that cell site information was being readily turned over to police and prosecutors without a warrant being issued.
Typically, said McGuire, orders authorizing the gathering of the cell information are sealed and defendants are unable to challenge the ruling because they are unaware it even exists. Because a motion to suppress was filed in the Soto case, the ACLU decided to submit an amicus brief in support of the motion.
McGuire said that since about 90 percent of the U.S. population now has a cell phone, the issue of their whereabouts being tracked through the phones will become "a true threat to people's privacy."
In one of the few published opinions broaching this topic, the Western District of Pennsylvania held that the government must obtain a search warrant to access the CSLI information. The decision is under appeal in the 3rd Circuit.
http://www.law.com/jsp/article.jsp?id=1202463302148&rss=newswire
(GEEK.COM)   According to the official press release, AT&T tweaked its data plan offerings Wednesday morning, replacing the $30 a month unlimited 3G data plan with two new offerings that include either 200MB or 2GB of data for $15 or $25 a month, respectively. The change should relieve the strain on AT&T's network ahead of the iPhone HD launch on June 7, when the new capped data plans and tethering service will become available.
The new plans include unlimited access to more than 20,000 AT&T's wireless hotspots across the country and are available to all smartphone users, not just the iPhone customers, the carrier wrote in a statement:
Customers can pick the new data plan that best meets their needs – either a $15 per month entry plan or a $25 per month plan with 10 times more data. Current smartphone customers are not required to switch to the new plans, but can choose to do so without a contract extension.
For new iPad customers, AT&T said, the $25 a month plan replaces the existing $30 a month unlimited plan. The new plan will also be provided on a pay-as-you-go basis, with no contract required. Existing iPad users on the $30 a month unlimited data can keep that plan, the carrier said.
To help track your data consumption, AT&T will send free text messages after you reach different usage intervals (65 percent, 90 percent, and 100 percent). You can also check your data consumption by using the AT&T myWireless app, going online to www.att.com/wireless, or call *DATA# from your phone to get a free text message with your usage information.
The sought-after tethering option will finally become available on June 7 to all smartphone customers, including iPhone users who will gain tethering support with the release of iPhone OS 4. The service will cost an additional $20 a month and will require the new $25 a month plan. Data traffic in tethering mode will count against the 2GB quota. AT&T argued that only two percent of its smartphone users consume more than 2GB of data per month, while 65 percent of them use less than 200 MB of data per month on average.
New smartphone customers will be able to chose between the two new plans beginning with June 7, when the existing unlimited plan will cease to exist. However, existing customers can continue using their $30 a month unlimited data plan that will no longer be available to new subscribers from June 7, the carrier explained in a wall post on its Facebook page:
The good news for current customers who love their unlimited plan is this: they are not required to switch, even when it's time to upgrade to a new phone. So you are welcome to keep your unlimited plan.

This means that iPhone owners can keep their unlimited data plan even when they upgrade to the forthcoming iPhone HD, which is nice. However, once you switch to one of the capped plans, you can't go back to the unlimited plan. More information about the new data plans is available here.
Read more in AT&T's press release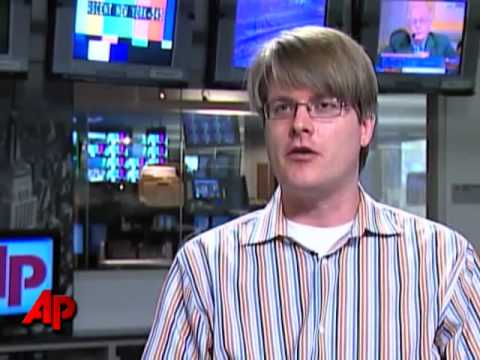 http://www.youtube.com/watch?v=qE-ueUJoBgA
http://www.geek.com/articles/mobile/iphone-tethering-and-capped-data-plans-go-into-effect-june-7-att-says-2010062/#ixzz0q9jELstO
(Bloomberg)    Traders' mobile-telephone calls may be taped in an effort to stamp out insider trading, according to proposals from the U.K. financial regulator.
Cell phones used for business shouldn't be exempt from rules requiring banks and brokerages to record employees' calls, that the Financial Services Authority can listen to later, under proposals the agency said may take effect as soon as next year. Around 22,000 phones would be covered, the FSA said.
"Some would say that it is about time that mobile-phone technology should catch up with the procedures for other communication types," said Tony Woodcock, a lawyer at London- based Stephenson Harwood. "But it does mean that determined miscreants will find other means such as private mobiles, or others' mobiles, to effect the trading more clandestinely."
The U.S. insider-trading case against Galleon Group LLC's chief executive officer, Raj Rajaratnam, was brought using evidence in part from mobile-phone conversations the government got permission to wiretap.
The FSA is increasing efforts to stamp out insider trading after criticism from lawmakers that it wasn't doing enough. It won a jail sentence against a former trader last week for the crime, which carries a maximum sentence of seven years, and this week filed charges in another case against a former banker.
Mobile-Phone Ban
Companies should make sure employees don't use private phones or e-mail for business to circumvent the recording, the FSA said. Banks would have the option of banning employees from using mobiles for business use, the regulator said.
"Removing the exemption will provide an additional source of contemporaneous voice conversations and electronic communication evidence," the FSA said today. "This can also help us to counter market abuse, one of our key priorities."
The FSA started to cold-call traders to interview them under caution two years ago about possible insider trading, a strategy that fell prey to hoax calls.
The regulator had never filed a case of insider trading before 2008. It has since won all three of the cases it has brought, with another against two former mergers and acquisitions lawyers and an ex-financial officer scheduled to begin next month.
FSA Chief Executive Officer Hector Sants said yesterday that insider trading remains "unacceptably high." Suspicious trades, which can indicate insider trading, have risen in the face of increased FSA activity. They occurred before 29.3 percent of takeovers in 2008, up from 28.7 percent in 2007, and 23.7 percent in 2005, according to FSA data.
To contact the reporters on this story: Caroline Binham in London at cbinham@bloomberg.net
http://www.bloomberg.com/apps/news?pid=20601109&sid=av5K5coPrPjM&pos=12