Supreme Court: Strip search of child illegal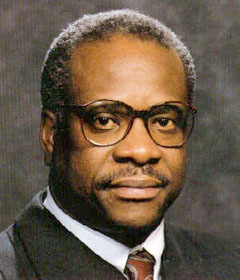 (RAW STORY)   By an eight-to-one verdict, the Supreme Court ruled Thursday morning that "a school's strip search of an Arizona teenage girl accused of having prescription-strength ibuprofen was illegal," the Associated Press reports.
The justices said officials at the Arizona middle school acted unreasonably when they ordered Savana Redding to partially disrobe and then shake out her bra and underwear in front of two female staff members. Another student had reported that Savana was distributing prescription-strength ibuprofen.

The ruling puts new limits on the broad latitude the high court had previously afforded public school administrators to search students and their belongings for evidence of drugs and other contraband. The court tempered the impact of its ruling by saying that Redding can't seek damages from the assistant principal who ordered the strip search because the right wasn't "clearly established" at the time.
MSNBC notes that the only justice who ruled the strip search of the child constitutional was Clarence Thomas.
On Monday, Thomas also broke with his fellow justices on "an astounding 8-1 decision gave a controversial part of the 1965 Voting Rights Act (Section 5) a reprieve." Thomas, the court's only black member, alone voted to overturn the Voting Rights Act.
This video is from MSNBC's News Live, broadcast June 25, 2009.
http://rawstory.com/08/news/2009/06/25/supreme-court-strip-search-of-child-illegal/