Pentagon Plan to Monitor Activists On Facebook and Twitter
(PRISON PLANET)   The New York Times and the Washington Post have posted articles detailing a plan by the Pentagon to detect and track popular ideas on social networks.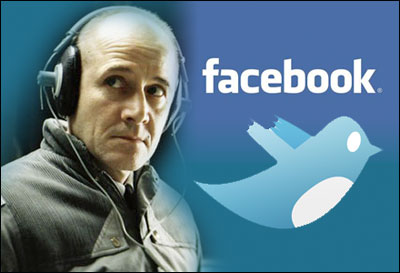 They are not interested in what people think about Lady Gaga or the latest cooking recipes.
In 2005, it was reported that the Pentagon was adding anti-war groups and individuals to a terrorist database. A Defense Department document leaked to NBC provided a "first inside look at how the U.S. military has stepped up intelligence collection inside this country since 9/11, which now includes the monitoring of peaceful anti-war and counter-military recruitment groups."
Northcom also has a unit dedicated to snooping on political activists.
In 2002, the Pentagon established CIFA, Counterintelligence Field Activity, by directive. Its size and budget were classified. CIFA created a database, TALON (Threat and Local Observation Notice), to keep track of antiwar activists and individuals opposed to invading and bombing small defenseless countries. After a spate of bad PR, the government said CIFA was to be dismantled. It was later revealed that its operations were outsourced and privatized.
The Washington Post admits the DARPA – the Defense Advanced Research Projects Agency – plan to hire programmers and researchers to build software to track "popular ideas" on social networks is political.
The plan "makes a certain amount of sense, if you think about how Twitter, Facebook and other social media networks have been used to broadcast the ideas of revolutionaries, protesters and other political figures over the past few years," writes Hayley Tsukayama.
And, as the report highlights, DARPA could also use the social networks to identify threats. It suggests, for example, that the agency could look into incidences of several people in the same area posting messages about rumors that a wanted individual is hiding nearby.
Or where the next demonstration against the Federal Reserve will be held so agents provocateurs and informers can be dispatched.
"Social networks can allow the military not only to follow but also to shape the action," writes David Streitfeld for the New York Times.
In 2009, the Pentagon released a "Force Protection Advisory" about "planned protests at all Federal Reserve Banks and office locations within the United States." The "advisory" went out to Northcom and the FBI.
On November 22, 2008, Alex Jones led a rally at the Federal Reserve Bank in Dallas Texas. The Dallas protest is specifically mentioned in the official Army document. Ron Paul's brother was also in attendance.
http://www.prisonplanet.com/pentagon-plan-to-monitor-activists-on-facebook-and-twitter.html
3 Responses to Pentagon Plan to Monitor Activists On Facebook and Twitter