Mackenzie: 'What if I die before the trial?'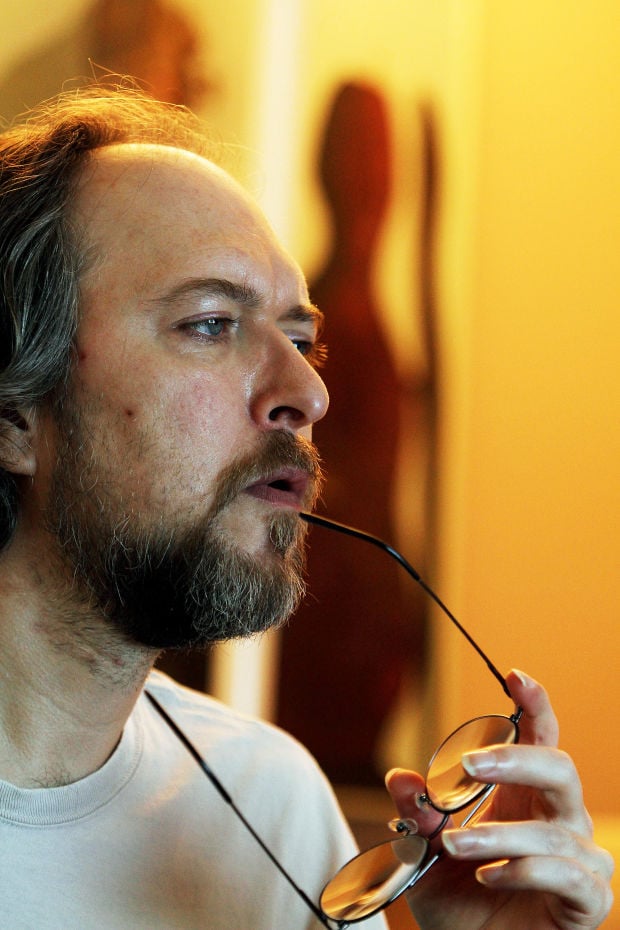 (QUAD CITY TIMES)   An Iowa cancer patient awaiting trial on marijuana charges whispered a question to his attorney during a Friday status hearing in Scott County District Court.
"What if I die before the trial?" Benton Mackenzie asked.
The 47-year-old is one of six defendants whose charges stem from a Scott County Sheriff's search last summer that seized 71 marijuana plants.
Mackenzie, who shared his story with the Quad-City Times in September, says he grew the marijuana for cannabis oil to treat his terminal cancer. He said that since deputies confiscated his plants, his health has worsened to the point his family has put him on hospice watch.
He doesn't think he'll live long enough to make it to trial, which on Friday was set for June 2, almost a year after the search.
Initially, the trial was set for last October. Then it was postponed to December, then March, and now June 2.
"At this time schedule, they're trying to kill me," Mackenzie said after Friday's hearing.
During the hearing, Scott County District Judge Henry Latham attributed the delays to the defense as Latham and lawyers laid out a calendar of future court dates.
Scott County Attorney Mike Walton said he isn't dropping the case.
"I haven't been given any legal reason why charges should be dismissed," Walton said.
In answer to Mackenzie's question about what happens to the case if he dies, Walton said the case against the other defendants would go on.
Iowa law doesn't allow medical marijuana. Mackenzie had an opinion about the bill that failed in the Iowa Legislature earlier this week.
"There are still chariot wheels at the bottom of the Red Sea," he said.