CNN Poll: Majority think government is broken
(CNN) Americans overwhelmingly think that the government in this country is broken, according to a new national poll. But the CNN/Opinion Research Corporation survey, released Sunday morning, also indicates that the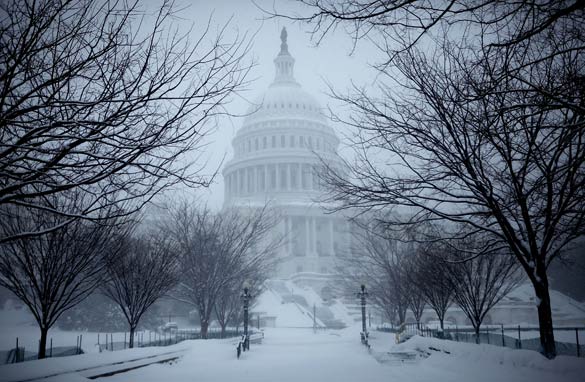 public overwhelmingly holds out hope that what's broken can be fixed.
Eighty-six percent of people questioned in the poll say that our system of government is broken, with 14 percent saying no. Of that 86 percent, 81 percent say that the government can be fixed, with 5 percent saying it's beyond repair.
The number of Americans who think the government is broken has grown eight points since 2006. "That increase is highest among higher-income Americans and people who live in rural areas," says CNN Polling Director Keating Holland. "Maybe it's just a coincidence, but those are the groups that make up the bulk of the Tea Party activists today."
The CNN/Opinion Research Corporation poll was conducted February 12-15, with 1,023 adult Americans questioned by telephone. The survey's sampling error is plus or minus 3 percentage points for the overall survey.
http://politicalticker.blogs.cnn.com/2010/02/21/cnn-poll-majority-think-government-is-broken/?fbid=aefmYu4NdBt
2 Responses to CNN Poll: Majority think government is broken