(Jim Fetzer)   According to Lt. Col. Bailey, Lt. Uthlaut, Cpl. Tillman's platoon commander, had misunderstood his order to have boots on the ground "by dusk", which Lt. Uthlaut had misheard as boots on the ground "by dawn"—Boots on the Ground by Dusk (2008).  The stunning revelation from our nation's premiere investigative reporter, Seymour Hersh, that Vice President Dick Cheney was running an "executive assassination ring" directly under his control and outside of the normal chain of command has raised the specter that the Vice President of the United States may have been murdering Americans.
As a scholar who has invested a considerable effort in the investigation of the death of US Senator Paul Wellstone, this comes as no surprise.  I and other experts with whom I have collaborated long since concluded that the crash that took his life and those of his wife, daughter, three aides and two pilots was brought about deliberately, where Dick Cheney, Donald Rumsfeld, and Karl Rove are the principal suspects.  Another case in which assassination appears probable include the death of NFL star player, Cpl. Pat Tillman, which I shall review here.
According to Paul Joseph Watson, the Joint Special Operations Command (JSOC) did not originate with Cheney but was founded in 1980, which suggests that it may have been initiated by our then-Vice President George H. W. Bush, a former Director of the CIA.  It consists primarily of Delta Force soldiers and SEALs, who are stationed at Pope Air Force Base and at Fort Bragg, NC. According to Watson, this assassination unit is still active under President Obama.  The very existence of an operation of this kind raises questions of the utmost seriousness about democracy in America.  What has become of this country when the expression of your political convictions and the pursuit of what you think best for this nation runs the risk of bringing about your termination? When our elected officials, like Hitler and Stalin, have the power to decide whether we live or die depending on their whims, this country has ceased to be the home of the brave or the land of the free.
Signs Something is Wrong
There are typical signs that something is wrong in the case of deaths that have political ramifications.  These include obfuscation about the cause of the event, especially by creating a false "first impression", which tends to stick in the minds of most Americans.  In the Wellstone case, it was that the cause had been the weather.  In the case of Pat Tillman, it was that he had been killed in a fire-fight in Afghanistan.  Although I shall not discuss it with the same degree of detail, the Tillman death appears to bear the signs that this, too, was an assassination.  An article on Tillman in Wikipedia, exclusively based upon public sources, provides ample indications of the blatancy with which political killings can take place and then be covered up, especially by assassins who were themselves members of the military. (To insure its availability, I have archived it here under "Assassination".)
An NFL football star who enlisted in the Army in May 2002, he apparently became disenchanted with the conduct of the war.  He not only did not support President Bush for reelection, but encouraged others to vote for John Kerry.  According to his mother, a friend of his had arranged for him to meet with Noam Chomsky, professor emeritus from MIT and one of our nation's most respected public intellectuals, who, no doubt, could have launched him into prominent orbit as an outspoken opponent of the war, had he been so inclined.  Although Chomsky is revered as though he were a god by many liberals and progressives, I have serious reservations about his role relative to our nation's most controversial political events, such as the assassination of JFK and the events of 9/11, where he has dismissed the idea of conspiracy to take out JFK because, in his view, it involved no significant policy issues, which is frankly absurd. He wanted to cut the oil depletion allowance, shatter the CIA into a thousand pieces, pull our advisers out of Vietnam, and reestablish normal relations with Cuba.
And based upon my collaborative research as the founder of Scholars for 9/11 Truth on both the science of 9/11 and its politics, anyone who continues to endorse the "official account" of 9/11 has to be either unfamiliar with the evidence or cognitively impaired—assuming, of course, that they are not deliberately perpetrating the cover-up, which is my take on Noam Chomsky. I have spoken out about Noam Chomsky on YouTube, where you can find two interviews, "Fetzer on Chomsky: Linguistics and 9/11", and "Noam Chomsky's faulty linguistics philosophy", where the indefensible aspects of his views about language and mentality, which I have examined in detail elsewhere, are not what matters here, but his role in leading the opposition: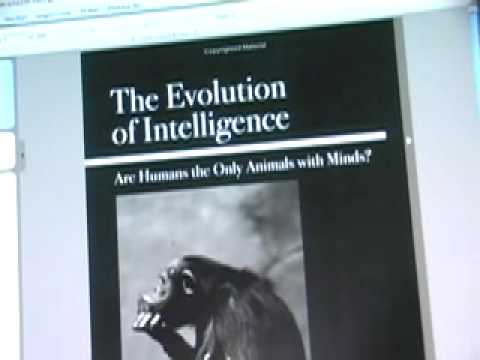 As Lenin observed, "The best way to control the opposition is to lead it", where, in my opinion, the evidence in these cases is so strong that it is difficult to see how it can lend its weight to any alternative inference.  The man is obviously not cognitively impaired and has to be familiar with the evidence relating to JFK and 9/11 on pain of disqualifying himself as the leader of the left. The prospect of having a macho, NFL-complement to Cindy Sheehan—a widely admired figure who might have inspired the nation to reconsider our involvement in Iraq and Afghanistan—would have been a powerful incentive for removing him from the public arena in the demented minds of Dick Cheney, Donald Rumsfeld, and Karl Rove.  The use of these special operations military serving as an 'assassination ring' in this situation may very well have been irresistible, once they realized they had a problem. So who could have tipped them off?
Conflicting Reports
According to Wikipedia's entry about him, Tillman was redeployed to Afghanistan and, on 22 April 2004, he was killed.  The Army initially claimed that he and his unit were hit by an ambush on a road outside a village not far from the Pakistan border.  The Army Special Operations Command initially claimed that there was an exchange with hostile forces, but an investigation conducted by the U.S. Department of Defense concluded that his death was due to friendly fire "aggravated by the intensity of the firefight".  Another, more thorough investigation, concluded that hostile forces had not been involved in the firefight and that two allied groups—the platoon of which he was a member had been divided in two—fired on each other in confusion after a nearby explosive device was detonated.  But it also makes these significant points:
 No evidence of enemy fire at the scene has ever been produced;
The lieutenant general who withheld details of Tillman's death from his parents for months told investigators "he had a bad memory, and could not recall details of his actions" on more than 70 occasions;
According to The Washington Post, on May 4, 2005, the Army's own investigators were aware that Tillman had been killed by being shot three times in the head;
  Senior Army commanders, including Gen. John Abizaid, knew of this fact within days of the shooting, but nevertheless approved him for the Siver Star, the Purple Heart, and a posthumous promotion;
Army doctors told the investigators that these tightly-grouped wounds suggested murder and urged them to launch a criminal investigation, which would not be pursued; and
 Army attorneys congratulated each other in emails for impeding any criminal investigation as they concluded that Tillman's death was the result of friendly fire, and that only administrative, or non-criminal, punishment was indicated.
Evidence and Likelihoods
When we consider the alternatives of an accident or of an assassination in this case, we have to compare the likelihoods as measured of the strength of their evidential support in relation to the available evidence, where the likelihood of an hypothesis (hi) relative to the available evidence, e, is equal to the probability of e, if (hi) were true.  When we compare hypotheses, therefore, the hypothesis with the higher likelihood, given the available evidence, is the better supported of the two, where, when the evidence has "settled down" and points in the same direction, the hypothesis with the higher likelihood is acceptable as true in the tentative and fallible fashion of science.  Here we compare (h1), that it was an accident, with (h2), that it was not, as follows:
(h1) If Tillman had been killed accidentally, even by "friendly fire", then what is the probability that no evidence of a bona fide fire-fight would be produced, that the Lt. General would suffer 70 "memory lapses", that the corporal would have been shot three times in the head, that honors would be bestowed upon him, that the doctors would have suspected he was murdered, and that Army attorneys would impede criminal investigations?  The likelihood of this evidence, given (h1), would have been very low.
(h2) If Tillman had been killed intentionally, using "friendly fire" as the cover story, then what is the probability that no evidence of a bona fide fire-fight would be produced, that the Lt. General would suffer 70 "memory lapses", that the corporal would have been shot three times in the head, that honors would be bestowed upon him, that the doctors would have suspected he was murdered, and that Army attorneys would impede criminal investigations? The likelihood of this evidence, given (h2), would have been very high.
You don't have to be a rocket scientist to conclude that something is very wrong here.  The probability of these effects would have been very high if he had been deliberately taken out, as (h2) maintains, and very low if his death was accidental, as (h1) maintains.  Since an hypothesis with high likelihood is preferable to one with low likelihood, hypothesis (h2) is clearly preferable to hypothesis (h1), which makes it the preferable hypothesis.  But has the evidence "settled down" such that we are entitled to accept (h2) as true in the tentative and fallible fashion of science?
The Official Finding
On March 26, 2007, the Pentagon released their report on the events surrounding Tillman's death and cover-up.  The report reads in part:
. . . we emphasize that all investigators established the basic facts of CPL Tillman's death — that it was caused by friendly fire, that the occupants of one vehicle in CPL Tillman's platoon were responsible, and that circumstances on the ground caused those occupants to misidentify friendly forces as hostile. None of the investigations suggested that CPL Tillman's death was anything other than accidental. Our review, as well as the investigation recently completed by Army CID, obtained no evidence contrary to those key findings.
The denial of contrary evidence appears to be contrived.  If the Army doctors had suspected murder, if there were three shots to the head, and if they were tightly grouped and appeared to have been fired from close range by an M-16 from less than 10 yards away, the "friendly fire" scenario looks more and more like deliberate misinformation.  Tillman is not the kind of man his fellow soldiers would frag.  On the contrary, he is just the kind of guy—and football star, no less—his fellow soldiers would have respected and admired.  He's the kind of guy they would have written home about! Indeed, the article confirms that Tillman "was popular among his fellow soldiers and had no enemies".  They harbored no reason to murder him.
He may have been killed by a member of the armed forces, which could have been obscured by the use of the phrase, "friendly fire", but it would not have been by his comrades in arms.  Interestingly, there are reports of snipers in a second group of troops that encountered Pat's squad shortly before an explosive device went off and the shooting started.  This looks like an idea situation in which a designated assassin, who was a member of this second group, could have used the chaotic conditions created by the detonation of a distracting explosive device to take out a man who could have become an outspoken opponent of the war, especially if the members of this ring are military.  In my opinion, his visit with Noam Chomsky may have sealed his fate. Cheney, Rumsfeld and Rove would not have wanted to allow his opposition to the war become public knowledge.  His death appears to have been no more of an accident than the plane crash that took the life of Sen. Paul Wellstone.
Further Confirmation
On July 26, 2007, for example, the AP received official documents stating that the doctors who performed the autopsy suspected that Tillman was murdered.  High ranking officers knew better at least four days before his nationally televised memorial service during which he "was lauded as a war hero for dying while engaging the enemy". It turns out that members of Tillman's unit burned his body armor and uniform. Tillman's diary was never returned to his family, and its whereabouts are not publicly known.  As a former Marine Corps commissioned officer, I affirm that this treatment of the personal property of a deceased is not proper procedure. The missing diary is especially striking, since diaries are legally admissible as evidence in courts of law and would have attested to his state of mind.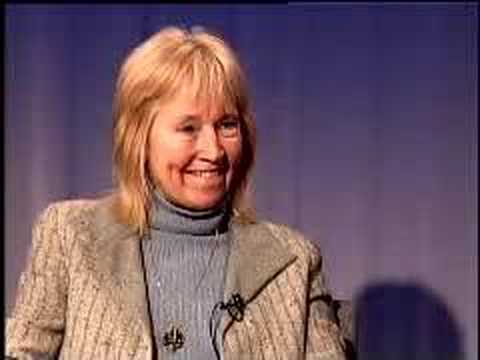 Some prominent news personalities have figured out that something seems to be wrong.  Also on July 26, 2007, for example, Chris Matthews reported that Tillman's death might have been a case of fragging (of the deliberate killing of a soldier by his comrades at arms) because the bullet holes were tight and neat, suggesting that he was shot at close range. Chris based his speculation on a report from the doctors who investigated Tillman's body. The following day the AP reported that a doctor who examined Tillman's body after his death wrote, "The medical evidence did not match up with the scenario as described," also noting that the wound entrances appeared as though he had been shot with an M16 rifle from less than 10 yards (9 m) away."
Boots on the Ground by Dusk
The cover-up can be revealing of the true dimensions of the crime.  In this instance Mary Tillman, Pat's mother, recounts the visit to their home by his former Battalion Commander, Lt. Col. Jeffrey Bailey, to explain that Lt. David Uthlaut, Cpl. Tillman's platoon commander, had misunderstood his order to have boots on the ground "by dusk", which Lt. Uthlaut had misheard as boots on the ground "by dawn". As Mary reports, Kevin, Pat's brother, was incredulous and asks how that would be possible, since they should have been operating on military time.  0700 hours is not going to be confounded with 1900 hours, which is an impeccable point.  And this was far from the only indication that they were dealing with fantastic explanations for his death.
The first explanation they were given (by Lt. Col. Bailey) included that a truck had broken down, which they had been required to tow through a canyon, where enemy combatants were known to lurk.  His CO (Lt. Uthlaut) had divided his platoon, which was a tactical error, where Bailey explains that he did not know everything that was going on between Uthlaut and CENTCOM.  The family was incredulous that actions in Afghanistan were being directed from MacDill Air Force Base in Tampa, FL, while the local on-scene commanders were being overruled.  But that would have made sense of there had been command interest in this specific operation. Bailey explained how explosions and gunfire were being heard up the canyon and how Pat ran up a nearby hill in the company of Private Bryan O'Neal and an Afghan Militia Force (ALF) soldier, how Pat had tried to drop his gear to improve his position while Sgt. Greg Baker had shot the Afghan in the chest, killing him.
When Bailey questioned Baker, he had told him, "He was just a haji", a denigrating term for an Afghan.  According to Baker, the ALF soldier might have appeared to be firing toward Baker's truck, even though it was not under fire at the time. When Pat's brother asked about the visibility, Bailey told him that he had walked the site just 24 hours later and that the lights conditions were the best of the day with no shadows. He was unable to explain why Pat was killed, after having identified himself and his fellow soldier as "friendlies".  He said that Pat had done everything he could have done, including tossing out a smoke grenade producing purple smoke.  But he was shot in the leg and, after falling into a crouched position, there was another lull in the shooting and O'Neal could hear Pat trying to speak. Then the others opened up again.  O'Neal heard was sounded like running water coming from the rock they were situated behind and realized he was covered with blood. Pat had been hit three times in the head.
Seventeen days later, family members would flown to Seattle for the official briefing by Lt. Col. Bailey in the presence of Col. James Nixon, who had been the regimental commander.  They were dismayed that no formal report had yet been prepared and that they would be listening to a PowerPoint presentation.  Bailey asseted he made some mistakes in his earlier briefing, where Sgt. Baker did not actually step out of his vehicle but, observing the ALF soldier in a prone position, shot him eight times in the chest.  Other soldiers, following his lead, fired up the ridgeline, killing Pat as well as wounding Lt. Uthlaut and his radio operator.  They wonder how it was possible to shoot a man who was lying prone eight time in the chest.  Bailey went on, only now the visibility had been poor and there had been no lull in the shooting.  The smoke was no longer purple but white and the troops thought it was dust blown up by their shooting.  And now his reference to CENTCOM meant in Afghanistan, not in Florida.  After the presentation, Col. Nixon told the family they could call him anytime.
There is more, but you get the idea.  The inconsistencies between these accounts of the event means they cannot both be true, though they could both be false. The accidental death versus deliberate killing hypotheses, when evaluated based upon the available evidence demonstrate that the deliberate killing hypothesis has a high likelihood, while the likelihood of the accidental killing hypothesis is low.  Moreover, the evidence has "settled down", which means that the corporal appears to have been targeted for assassination, where the motives appear to have been political.  The Bush/Cheney administration would have been as opposed to having a macho, widely admired, anti-war advocate capture the public's imagination as much as it wanted to rid itself of the charismatic, passionate and outspoken critic of its war agenda, Sen. Paul Wellstone.  And, indeed, since the PowerPoint presentation, Cpl. Pat Tillman is still dead, no one has been court-marshaled and Lt. Col. Bailey has been promoted. The evidence all points in the same direction.
Jim Fetzer, a former Marine Corps officer, is McKnight Professor Emeritus at the University of Minnesota Duluth.
http://www.veteranstoday.com/2011/12/18/the-assassination-of-cpl-pat-tillman-usa/
(Gilad Atzmon)   Israeli paper  Israel-Ayom reports about a new 'Congressional bill' that would require the "American administration to support Israel in a move deemed necessary to defend itself against the Iranian nuclear threat."
Five Republican congressmen who visited Israel last week disclosed the bill.
The bill states an "expression of support for Israel's right to defend its sovereignty and to protect the lives and safety of its citizens and use all necessary means to confront and eliminate the nuclear threat that emerges from the Islamic Republic of Iran, including use military force in the absence of other diplomatic means available in the near future. "
The initiator of the bill is Rep. Doug Lamborn (Colorado).
If you doubted the colossal danger imposed by the the 'lobby' you better wake up NOW!!!
http://www.gilad.co.uk/writings/gilad-atzmon-in-case-you-dont-realise-how-dangerous-the-isra.html
(ACTIVIST POST)   In another disturbing case of the school-to-prison pipeline, the Associated Press is reporting that a 13-year-old middle school student in Albuquerque, New Mexico was handcuffed and hauled off to juvenile detention for "burping audibly" in class.
According to a lawsuit filed by civil rights attorney Shannon Kennedy, only days before this incident, the same student was forced to be strip searched for suspicion of marijuana possession. After five adults inspected the boy in his underwear, nothing was found and he was never charged.
To make matters worse, the parents of the burping bandit were not even notified by the school when he was taken into custody, leaving them to worry for his safety when he didn't return home from school.
Unfortunately, this is not an isolated incident for the Albuquerque school system where in the previous year Kennedy won a settlement against the district when they arrested a girl who "didn't want to sit by the stinky boy in class."
Kennedy reports that "200 school kids have been handcuffed and arrested in the last three years for non-violent misdemeanors," and that she has several cases she is preparing for the mistreatment of students by Albuquerque school officials and law enforcement enablers.
ACLU describes the school-to-prison pipeline as:
a disturbing national trend wherein children are funneled out of public schools and into the juvenile and criminal justice systems. Many of these children have learning disabilities or histories of poverty, abuse or neglect, and would benefit from additional educational and counseling services. Instead, they are isolated, punished and pushed out. 'Zero-tolerance' policies criminalize minor infractions of school rules.
The American Bar Association has condemned these zero-tolerance policies as inherently unjust:
zero tolerance has become a one-size-fits-all solution to all the problems that schools confront. It has redefined students as criminals, with unfortunate consequences …Unfortunately, most current [zero-tolerance] policies eliminate the common sense that comes with discretion and, at great cost to society and to children and families, do little to improve school safety.
This lack of common sense when dealing with children seems to be just another symptom of the growing police state mentality in America.  According to many polls, parents and teachers overwhelmingly support zero-tolerance policies for weapons, drugs, and violence in schools, but few studies have been done on non-violent infractions — like burping in class or requesting not to be seated next to a stinky classmate.
According to the Albuquerque Student Behavior Handbook, "The principal has the responsibility to take discretionary action any time the educational process is threatened with disruption."  Apparently, burping is enough of a disruption to warrant an arrest according to school officials.
Ultimately, Kennedy will likely win all of her cases at great cost to the local taxpayers who should be outraged at the behavior of their public school and law enforcement officials.
http://www.activistpost.com/2011/12/middle-school-child-arrested-for.html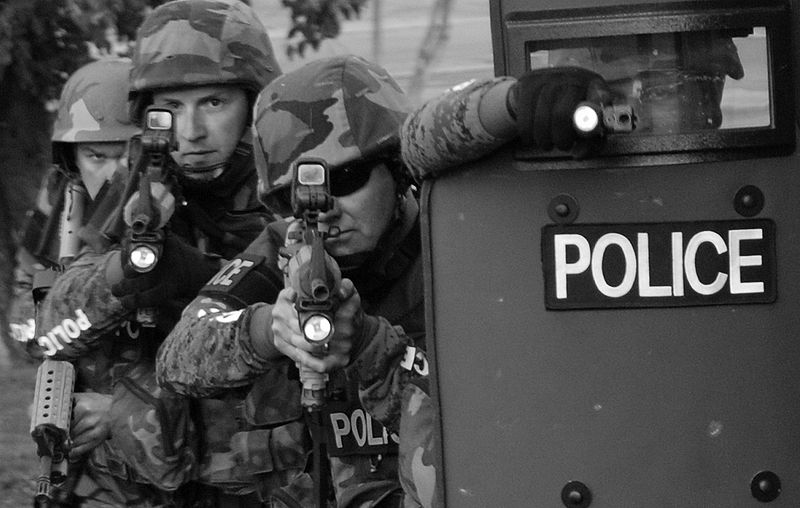 (GULAG BOUND)   The militarization of policing and the pervasiveness of surveillance continue, even as America welcomes more and more Muslim immigrants from nations such as Somalia and Libya.
If the powers that be are not afraid of militant Islamists, why are they mapping out our country as a "battleground?"
Are we starting to get the picture, why this grand, global exercise is not called the War on Militant Islamism,but merely, the War on Terror?
Does it help, to see what Americans are being labeled as suspected terrorists by the Department of Homeland Security?
See the appropriate category tags to this entry, for more.
Sniper Detectors Coming to America's Heartland

By Allison Barrie
Published December 22, 2011 | FoxNews.com

Gunshots ring out in the dead of night, and not a single person reports it. Yet police know exactly where the shots came from, even before they arrive on the scene.

It sounds like a scene from The Minority Report, but it's real. A new technology called ShotSpotter enables law enforcement officials to precisely and instantaneously locate shooters, and it has been quietly rolling out across America. From Long Island, N.Y., to San Francisco, Calif., more than 60 cities in the U.S. have been leveraging ShotSpotter to make their streets safer.

Minneapolis has already adopted it. And this past week three more cities from the heartland — Flint, Mich.; Youngstown, Ohio; and Omaha, Neb. — have begun testing or furthered plans to roll it out.

The Youngstown Police Department decided to go very public by posting frank warning signs, such as this one at the Youngstown Elementary School:

"If You Fire a Gun, We Will Find You."

ShotSpotter relies on wide-area acoustic surveillance and GPS technology to triangulate the source of gunshots….

http://gulagbound.com/24344/whysniper-detectors-coming-to-americas-heartland/
Read more
(INFOWARS)   On Thursday, December 22 2011 Alex Jones talked with Don Browning, a K9 unit police officer for OKC who found many living and dead in the Murrah rubble and had the courage to testify before the OK County Grand Jury and stand up for police officer Terry Yeaky, who was murdered under suspicious circumstances.  Alex also talked with Holland Van den Nieuwenhof, the writer and producer for A Noble Lie, a documentary exposing the official lie behind the Oklahoma City bombing. Purchase the movie here.
OKC K9 Unit Police Officer / Marine: FBI Complicit in OKC Bombing Terror Attack – PT 1 of 3
http://www.youtube.com/watch?v=D4PHj5WiBpU
OKC K9 Unit Police Officer / Marine: FBI Complicit in OKC Bombing Terror Attack – PT 2 of 3

http://www.youtube.com/watch?v=JJjm-lrA7Ls
OKC K9 Unit Police Officer / Marine: FBI Complicit in OKC Bombing Terror Attack – PT 3 of 3
http://www.youtube.com/watch?v=c9nC7h8fE3w
(Thierry Meyssan)   The UN Security Council members are at loggerheads over the interpretation of the events that are rocking Syria. On one hand, France, the United Kingdom and the United States claim that a revolution has swept the country, in the aftermath of the "Arab Spring", and suffering a bloody crackdown. On the other hand, Russia's and China's take is that Syria is having to cope with armed gangs from abroad, which it is fighting awkwardly thereby causing collateral victims among the civilian population it seeks to protect.
The on-the-spot investigation undertaken by Voltaire Network validated the latter interpretation. We have collected eyewitness testimonies from those who survived an armed attack by a foreign gangs. They describe them as being Iraqis, Jordanians or Libyans, recognizable by their accent, as well as Pashtun.
In recent months, a certain number of Arab newspapers, favorable to the Al-Assad administration, discussed the infiltration into Syria of 600 to 1,500 fighters from the Islamic Fighting Group in Libya (IFGL), rebranded Al Qaeda in Libya since November 2007. In late November 2011, the Libyan press reported the attempt by the Zintan militia to detain Abdel Hakim Belhaj, companion of Osama Bin Laden and historic leader of Al Qaeda in Libya, who became military governor of Tripoli by the grace of NATO. The scene took place at Tripoli airport, as he was leaving for Turkey. Finally, Turkish newspapers mentioned Mr. Belhaj's presence at the Turkish-Syrian.
Such reports have been met with disbelief on the part of all those who regard Al Qaeda and NATO are irreconcilable enemies between whom no cooperation is possible. Instead, they reinforce the thesis which I have defended since the attacks of September 11, 2001, that Al Qaeda fighters are mercenaries of the service of the CIA.
Who is telling the truth?
For the past week, the Spanish royalist newspaper ABChas published a daily report by photographer Daniel Iriarte. This journalist is with the Free Syrian Army (FSA) in the north of the country, right on the Turkish border. Iriarte champions the cause of the "revolution" and can never find words harsh enough against "Al-Assad regime."
The Free Syrian Army is made up of more than 20 00 people, according to its political chief Colonel Riyadh al-Asaad, but of only a few hundred when listening to the Syrian authorities.
However, in the Saturday edition dated 17 December 2011, Daniel Iriarte describes an encounter that shocked him. While his FSA friends were taking him to a new hideout, he came across some foreign insurgents: three Libyans.
The first one among them was al-Mahdi Hatari, a Libyan who lived in Ireland before joining Al Qaeda. At the end of the Libyan war, he was named commander of the Tripoli Brigade, then number 2 of the Tripoli Military Council headed by Abdel Hakim Belhaj. He resigned from this function, according to some because of a dispute with the Transitional National Council, according to others because he wanted to go back to Ireland to join his Irish wife The truth is that he headed for Syria.
Even stranger: a member of Al Qaeda was among the pro-Palestinian activists, in June of last year, on board the Turkish ship Mavi Marmara. Numerous secret service agents, especially US, had infiltrated the "Freedom Flotilla". He was wounded and held prisoner for nine days in Israel.
Finally, during the Battle of Tripoli, al-Mahdi Harati commanded the Al Qaeda group that besieged and attacked the Rixos hotel, where I was staying with myVoltaire Network companions and the international press, and whose basement served as a shelter for the leaders of the Jamahiriya under the protection of the custody of Khamis Gaddafi. According to the latter, Mahdi al-Harati was being briefed by the French officers on the ground.
The second Libyan that the Spanish photographer in the Syrian army is none other than Kikli Adem, a lieutenant of Abdel Hakim Belhaj. As for the third Libyan, nicknamed Fouad, Daniel Iriarte was not in a position to identify him.
Iriarte's testimony dovetails with what the Arab anti-Syrian press has been claiming for weeks: the Free Syrian Army is overseen by at least 600 "volunteers" from Al Qaeda in Libya. The entire operation is run by Abdel Hakim Belhaj in person with the help of the Erdogan government.
How can it be explained that a daily newspaper as anti-Assad as ABC has decided to publish the testimony of its special envoy, who sheds light on the nauseating methods employed by NATO and confirms the Syrian government's thesis of armed destabilization? The fact is that for a week, certain advocates of the clash of civilizations have been riling against a set-up which includes Islamic extremists in a "free world" strategy.
Writing on CNBC Guest Blog, former Spanish Prime Minister Jose Maria Aznar revealed on 9 December 2011 that Abdel Hakim Belhaj was suspected of complicity in the attacks of 11 March 2004 in Madrid, an event that put an end to Aznar's political career.
Mr. Aznar's outing goes hand in hand with the intervention made by his friends from the Jerusalem Center for Public Affairs, the think tank headed by former Israeli ambassador to the UN Dore Gold. They publicly voice their doubts about the validity of the current CIA strategy to place Islamists in power throughout North Africa. Their criticism is aimed against the secret society of the Muslim Brotherhood, but also against two Libyan figures: Abel Hakim Belhadj and his friend Sheikh Ali Al-Salibi. The latter is regarded as the new leader of Libya. The two men are deemed to be the pawns of Qatar in the new Libya. It was also Sheikh Salabi who distributed $ 2 billion of Qatari funds to help Al-Qaeda in Libya.
Thus the contradiction that was desperately kept hidden for the past decade returns to the surface: the mercenaries, formerly paid by Osama Bin Laden, have never stopped working in the service of US strategic interests since the first war in Afghanistan, including the period of the September 11 attacks. Yet they are portrayed ​​by Western leaders as implacable enemies.
It is likely that the objections of Mr. Aznar and the Jerusalem Center for Public Affairs will be overridden by NATO, as were those raised by AFRICOM commander General Carter Ham. At the beginning of the war Libya, he was incensed at having to protect jihadists who had gone to slaughter GIs in Iraq.
Detached from reality, the UN Counter-Terrorism Committee (aka "Committee pursuant to resolution 1267″) and the US Department of State still have on their black list the organization of Abdel Hakim Belhaj and Sheik Salabi under its former label of Islamic Fighting Group in Libya. It would appear that is it the duty of every State to arrest these individuals if they enter their territory.
http://www.voltairenet.org/Free-Syrian-Army-commanded-by